Meet Dr. Orris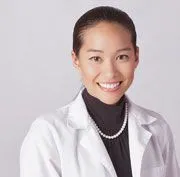 Michelle L. Orris, D.M.D.
Welcome to our practice. I am Dr. Michelle L. Orris, a dentist that practices restorative, cosmetic, and implant dentistry. I was the first American born in my family, with proud Filipino parents who worked in healthcare as nurses. I grew up in South Florida, attending St. Thomas Aquinas High School, minutes away from our practice. I graduated from the University of Miami with a Bachelor of Science, and then Barry University with a Master of Science in Biomedical Science. I had the great pleasure of graduating from the University of Florida College of Dentistry, serving on various committees, President of the Dental Ambassadors, and provider of dental mission work in the Republic of Ecuador. During dental school, I married my high school sweetheart, Steve, a new Strength, and Conditioning Coach and Assistant Athletic Director in collegiate athletics. After practicing for several years in Gainesville, Florida, we returned to our home of South Florida to raise our family of three daughters: Meilani Liu, Kami Lei, and Leila Jolie. Our lives are full of energy, academics, exercise and sports, and lots of singing and dancing.
I wrote a personal essay when I applied to dental school and l follow that same philosophy. "l want to do everything..." that God has given me in purpose and in will. I am blessed with the education, skills, and compassion to take care of the people in my community. I believe that my greatest purpose is to use the talents that I was given, to care for others and to show others how to care. I know that every day is a gift and that we should be the best that we can be and help others to be the best that they can be. I believe in relationship-based dentistry, where not only do we help with your comprehensive dental health, but the patients, doctors, and team have great trust and value for each other. I believe we each have different needs and circumstances, and I encourage each patient to collaborate with us to help them maintain their teeth and health for a lifetime. By working together, we can help patients to be the best that they can be.
We offer excellence in service, comfort, and state of the art technology. Using Velscope cancer screenings, the Wand delivery system for anesthetic, CEREC CAD/CAM technology for same-day crowns, Ceramill technology for the digital design of bridges, implants, and prosthetics, Invisalign, and Echovision for snoring and sleep apnea, we are constantly providing our patients with the best that dental healthcare has available. ln addition, I am a member of the International Academy of Facial Aesthetics, and I enjoy taking the time, and using my artistry, to apply botox and dermal fillers in order to aesthetically restore the beauty and youth of my patients.
I continually educate myself and evolve in health and dentistry. I am a member of the American Dental Association and Florida Dental Association. lam serving on the board of the Broward County Dental Association, an affiliate of the FDA, so that I can give back to my profession and protect the Code of Ethics that we honored as dental practitioners. I am continually furthering my education, with various courses, but I am particularly honored to be a lifelong learner of the prestigious Pankey Institute. Along with taking the best care of my own family of patients, my team and I are participants in the Florida Mission of Mercy, helping to serve others in need.
I love this amazing life and I feel passionate about sharing my vision of care with my patients. Through all my values, education, and training, I commit to treating each person's individual needs, to use my skill, care, and judgment, to establish health, comfort, function, and esthetics in a relationship-based dental practice. I believe that as our patients, you will understand that with our dental practice, there is a difference.