Meet Dr. Lindh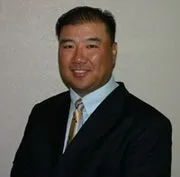 Tory R. Lindh, D.M.D., P.A.
Since 1997, Dr. Tory R. Lindh has been providing his patients with exceptional preventative, restorative, and cosmetic dental care. He never doubts that blending his talents with the ideas and dreams of his patients can change their lives. His pursuit of excellence and the desire to exceed a patient's expectations draw him to investigate and utilize cutting-edge technologies. His acquired skills and enthusiasm emanates in every procedure, in every aspect of his practice, and on the face of every smiling patient. He truly believes that "When trust and skill work together, we can expect a masterpiece."
Dr. Lindh earned his Bachelor of Arts in Biology from Florida State University in 1992 and his Doctorate of Medicinal Dentistry from Tufts University School of Dental Medicine in 1996. In 1997, he earned an Advanced Education in General Dentistry certificate at the University of Florida School of Dental Medicine as well as Comprehensive Dentistry Level I and Level II certificates from the Dawson Center for Advanced Dental Education. Dr. Lindh has continued his extensive education, earning Continuum Level 1, 2, 2E, 3A, 3B and 4 certificates from the L.D. Pankey Institute over several years.
To stay on the cutting-edge of dentistry, Dr. Lindh maintains memberships in many prestigious professional organizations. He is currently a member of the Academy of General Dentistry, American Dental Association, Florida Dental Association, Florida Academy of Dental Practice Administrators, Atlantic Coast District Dental Association, Broward County Dental Association, Ft. Lauderdale Study Club, and the Pinnacle Study Club.
Dr. Lindh feels it is important to give back to his local community, and so his staff donates generously to fundraisers such as St. Jude's Children's Hospital, Make a Wish Foundation, March of Dimes and the Broward County Humane Society.